The facade significantly influences the external appearance of the house. In addition to the commonly used plasters, you can also opt for facade cladding. There are many designs and materials to choose from. To help you choose the right one, we've prepared a short overview.
Wooden facade cladding
Even a classic brick house can have an unconventional look, reminiscent of a log cabin for example, and can be combined with a facade plaster. Wooden cladding will give the house a unique look. The aesthetics of this natural material is clearly a great positive, but wood is also popular for its excellent thermal insulation properties. However, it should be borne in mind that it does not resist weathering as well as synthetic materials. Even treated wood will not resist discolouration or some damage over time. If you're looking for a particularly durable wood, you can opt for exotic species, but these are more expensive.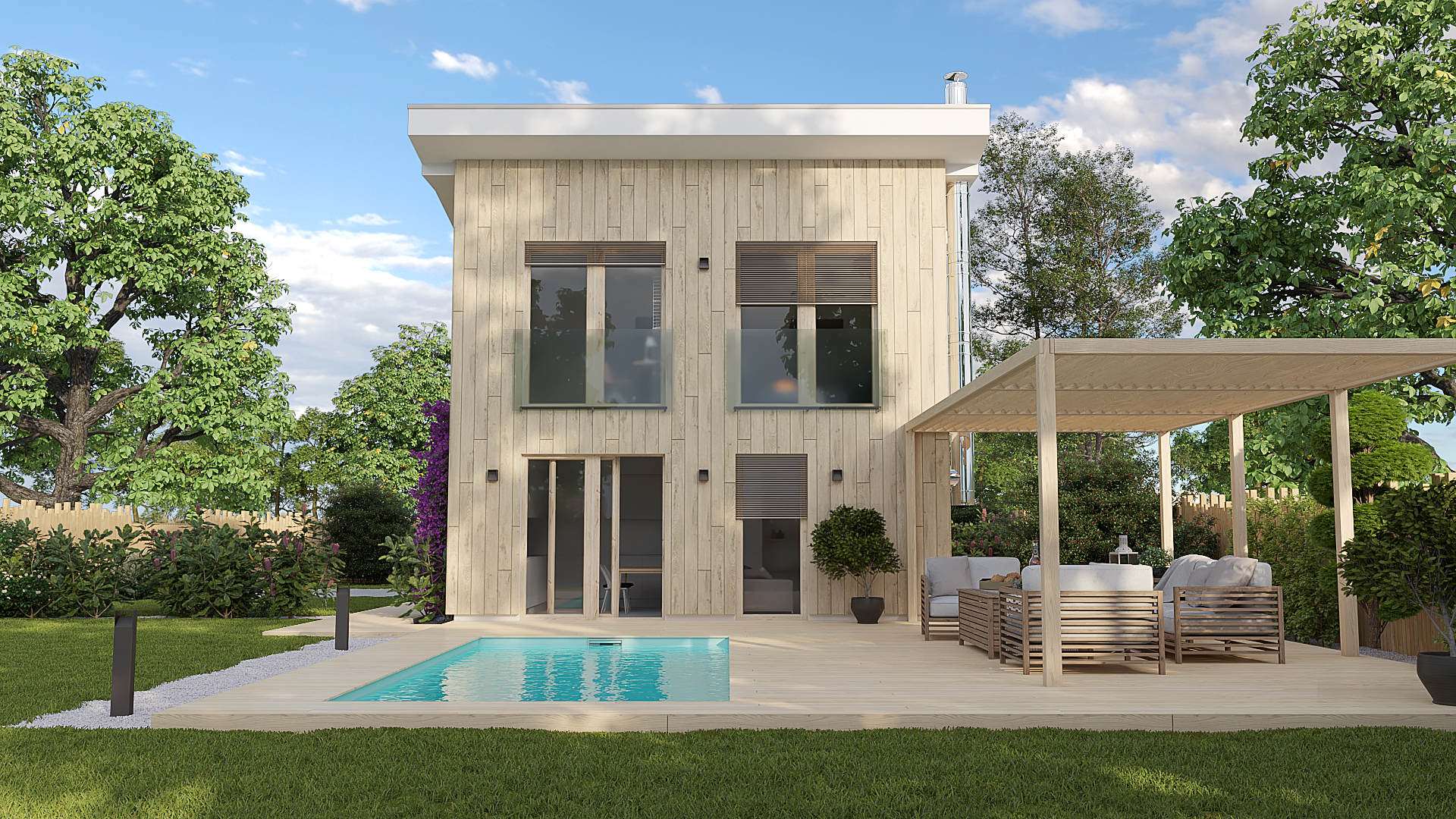 Composite facade cladding
Composite is a mixture of wood and plastic. It combines the beauty of a natural material with the durability and low maintenance of plastic. This makes it more weather-resistant, colour and shape stable and maintenance-free. The great advantage is the stability, as the composite does not deform, crumble or chip. Compared to wood, it is lighter in weight and more affordable. Composite has a long service life and offers the possibility of matching the design of the facade with the terrace. The external appearance of the house will thus be more compact.
Facings made of stone
Stone is a time-tested building material suitable for use as cladding. Natural stone has low water absorption, is frost resistant and has high strength. It is one of the more expensive claddings, but it will delight you with its long service life. A minor disadvantage is that it is more difficult to handle due to its higher weight. However, it also offers design possibilities for enhancing a plain and inconspicuous facade plaster.
Aluminium facade cladding
Aluminium is ideal for modern new builds that have a simple to minimalist design. In addition to its interesting appearance, this material has several other positives. First of all, it is maintenance-free, highly durable and the fact that it does not rust. It is also quick and easy to assemble the sheets, which are relatively light in weight. Aluminium cladding resists temperature changes very well. It can withstand freezing temperatures and hot summer days.