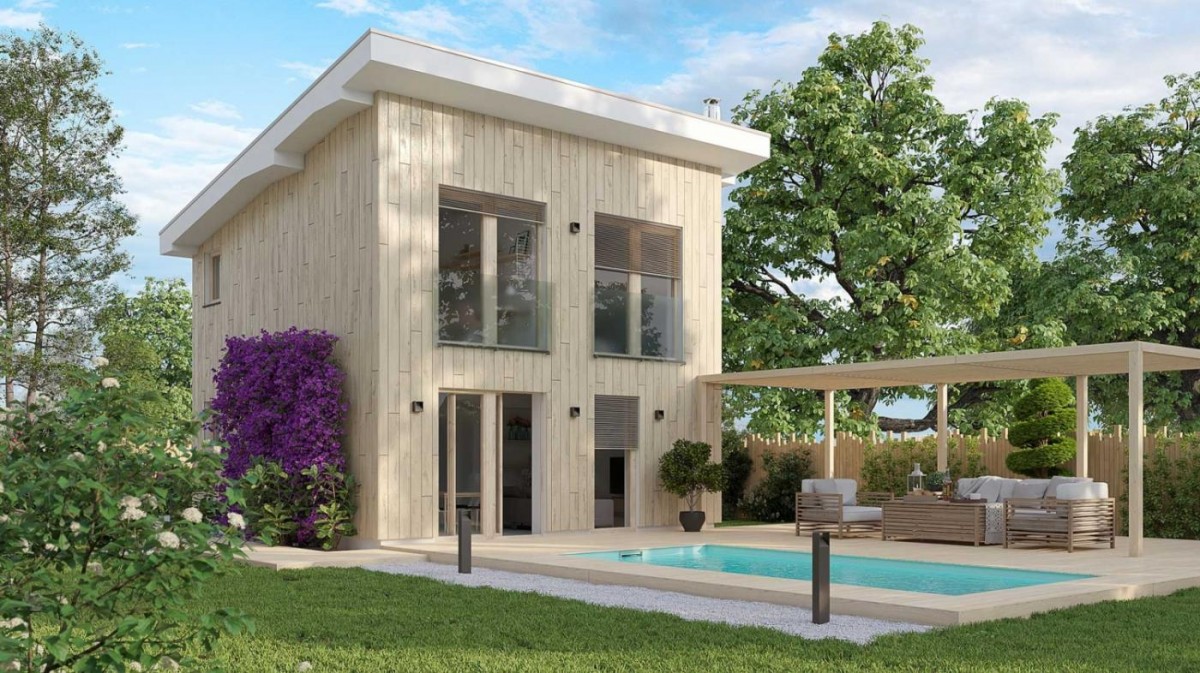 Small houses are becoming increasingly popular amongst homeowners looking for a space-saving, cost-effective way to live. Designing and decorating a small house can be a challenge, but with the proper techniques and ideas, you can create the perfect space that is both stylish and efficient. In this article, we will explore different design elements that can be used to make the most out of a small house.
Design for Small Houses
Design for small houses is a challenge that many homeowners face. With limited space, creating the kind of home you have always wanted can be difficult. But with the correct design principles and creative solutions, living in a small house doesn't have to be cramped or dull. The key to success is understanding how to maximize the available space while creating an elegant, comfortable and functional home.
When designing for a small house, pay attention to details such as furniture layout, lighting, color scheme, and materials used in construction or renovation. Strategically placed furniture pieces like sofas and chairs can make any room look larger than it really is. Multi-purpose pieces are also great ways of using space efficiently without compromising on style.
Space-Saving Layout
Designing a small home can be challenging, as it requires you to create a functional and aesthetically pleasing layout while utilizing limited space. However, with the right design elements, a small house can feel cozy and inviting. One of the best ways to make the most out of your space is through a space-saving layout that maximizes storage and optimizes function.
A great way to achieve this is by using multi-functional furnishings such as foldable chairs, convertible sofas that turn into beds, or wall-mounted shelves to store items in an organized fashion. Additionally, taking advantage of vertical spaces like walls allows for creative storage solutions that don't take up floor space. Repurposing items such as dressers or bookshelves for alternative uses can also help you make better use of the area available.
Maximum Natural Light
Designing a small house does not mean sacrificing the beauty of natural light. On the contrary, an effective design for a small home can maximize the use of natural light to create a brighter and more inviting space.
By making strategic changes in window placement, the homeowner can make better use of the sun's rays and increase overall brightness in their living area. Larger windows are also a great option for adding more sunlight into your home and allowing more ventilation when opened. Awnings or trellises on exterior walls can also be used to reduce direct sunlight while still letting in ample natural light. Additionally, using lighter colors on both walls and furniture will help reflect more of that beautiful sunshine throughout your entire space.
These simple design elements will ensure that you get all the benefits of natural light without having to sacrifice any interior space within your small house design.
Incorporating Multi-Functional Furniture
Incorporating Multi-Functional Furniture into the design of a small house is essential for making the most out of limited space. It can be difficult to find furniture that fits into a small home, but there are plenty of options available that offer both form and function. By utilizing multi-functional pieces, homeowners can maximize their living space while still achieving the style they want in a smaller footprint.
Multi-functional furniture offers homeowners an opportunity to be creative with their design choices while saving money on additional pieces. There are many ways to incorporate this type of furniture into a small home without sacrificing comfort or style. A daybed with built-in storage can serve as a comfortable place to sleep at night as well as provide extra seating when needed during the day.
Making Use of Built-Ins
Designing for a small house can be tricky. Many people struggle with how to maximize the space they have while still creating an inviting and comfortable atmosphere. One of the best ways to do this is by making use of built-ins. Built-ins are pieces of furniture that are built directly into the walls or flooring of your home, saving precious square footage while also adding a unique touch to any room.
Whether it's in the bedroom, office, kitchen, or living room, built-ins offer great design options. A custom bed frame with drawers for extra storage underneath is perfect for a small bedroom; you can even add shelves above your headboard to make room for books or decorations! In an office, install some wall cabinets and cubbies to keep everything organized and out of sight.
Smart Storage Solutions: Design for the Small House
Living in a small home doesn't mean that you have to sacrifice style or give up on having the space you need to store your belongings. Smart storage solutions can help you make the most of your home, no matter how limited its size may be.
One key element of smart storage is maximizing vertical space. Utilizing shelves, hanging racks and cabinets that reach up to higher levels can help create more room for items such as books, photo albums and knick-knacks. You also can take advantage of floor-to-ceiling closets that are designed with adjustable shelves and drawers to fit whatever items you need them to hold.
Adding cleverly designed furniture pieces into your home also will make a difference in how much storage space you have access to.
Conclusion: Creative Design for Small Homes
The conclusion of this article is that creative design for small homes can be a great way to maximize the limited space available. There are many options for creating an efficient living area, from using multi-functional furniture to incorporating clever storage solutions. When creating a design plan for your small home, it is important to consider how each piece fits into the overall aesthetic and function of the space. With careful planning and creativity, you can create a beautiful and functional home no matter its size.
In addition to being practical and aesthetically pleasing, designing creatively for smaller spaces also allows you to express yourself in unique ways that larger homes may not provide. Incorporating art, meaningful personal items or even upcycled furniture pieces will help give your home its own character while staying within budget.